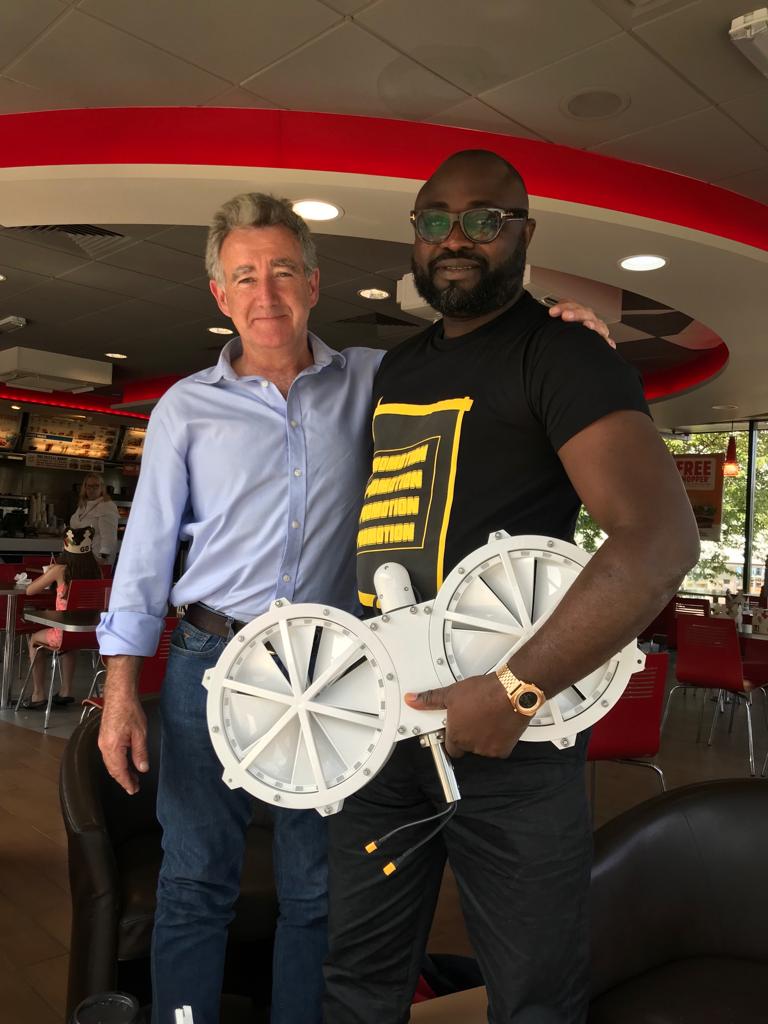 Corporate Background
We take pride in global partnerships, leveraging the expertise and innovations of its partners to deliver sustainable and environmentally friendly solutions
AyeniBiyi Nigeria, established in 2007, began as a downstream player in the Oil and Gas sector, involved in the procurement, supply, and distribution of petroleum products in both retail and large quantities
With a dynamic team comprising engineers, technologists, business development executives, and international partners worldwide, ABL is committed to excellence in each endeavor. ABL Nigeria, a trademark of AyeniBiyi Nigeria, represents a fusion of local expertise and global partnerships.
Staff On Three Continents
Learning Community Members
Staff On Three Continents
Our Mission
Our mission is to deliver top-tier engineering services while upholding unwavering standards and quality. Simultaneously, we aim to enhance our services by adding distinctive value and uniqueness, ensuring unparalleled excellence in every endeavor.

Our Vission
AyeniBiyi Nigeria aspires to be a trailblazer and the leading premier company in engineering services and renewable energy products and services across Africa. We are committed to achieving this by consistently delivering reliable, timely, and affordable products and services that set industry benchmarks
We Make A Difference
Illuminate Tomorrow: Igniting Innovation, Powering the Future.
ABL diversified into offering renewable energy products in response to the growing demand for cleaner energy alternatives.
Encountering challenges during the installation of services/products on existing structures and responding to clients' requests for development that seamlessly incorporates renewable energy solutions, AyeniBiyi expanded its services to include full-fledged Construction Engineering Services and Telecommunication.
Internationally authorized to develop global regions, AyeniBiyi has strategically partnered with Windtronics Corporation UK, Solar Max Limited UK, Sinergy Company, and Shandong Sacred Sun Company China—renowned manufacturers of renewable energy products. This partnership extends to the development of eco-friendly products, including wind turbine components, photovoltaic solar panels, batteries, and inverter systems.
By collaborating with these global entities, AyeniBiyi is committed to enhancing and satisfying the living conditions of its clients, emphasizing the integration of renewable energy solutions into structures and facilities for a more sustainable future.
Furthermore, AyeniBiyi's expansion into Construction Engineering Services was fueled by a recognition of the structural challenges encountered during the installation of renewable energy products on existing buildings. This strategic move allowed the company to not only overcome these challenges but also respond effectively to clients' demands for the development of structures and facilities designed to seamlessly incorporate renewable energy solutions.
AyeniBiyi's commitment to providing comprehensive renewable energy services is underscored by its international authorization to promote, market, install, and distribute renewable energy products. Serving as a strategic partner to globally recognized companies, such as Windtronics Corporation UK, Solar Max Limited UK, Sinergy Company, and Shandong Sacred Sun Company China, AyeniBiyi ensures access to cutting-edge technologies and components.
The collaboration with these esteemed manufacturers facilitates the development of eco-friendly products that encompass a range of renewable energy solutions. This includes advanced wind turbine components, high-quality photovoltaic solar panels, reliable batteries, and efficient inverter systems.
AyeniBiyi Nigeria takes pride in these global partnerships, leveraging the expertise and innovations of its partners to deliver sustainable and environmentally friendly solutions. By aligning with these industry leaders, AyeniBiyi is positioned not only to meet the evolving energy needs of its clients but also to contribute significantly to the global shift towards cleaner and more sustainable living conditions.
We Offer Training
Our training course covers the entire spectrum of design, installation, and maintenance in renewable energy. It's tailored for students, graduates, and working professionals, providing practical knowledge for developing sustainable energy products.
Participants gain hands-on experience in design principles, installation techniques, and ongoing maintenance, focusing on creating innovative and environmentally friendly solutions. Enroll to acquire the skills needed to contribute to the development of cutting-edge, sustainable energy solutions.
Students

99%

99%

Graduates

99%

99%

Working Professionals

99%

99%
Our expertise spans various sectors
Our Services
With a wealth of expertise, we excel in delivering specialized solutions across a wide spectrum of sectors. Our seasoned professionals bring in-depth knowledge and a proven track record, ensuring that our services meet the unique demands and challenges of each industry

Renewable Energy
We are committed to advancing clean energy solutions and harnessing the power of renewable resources to create sustainable and efficient energy systems.

Waste to Energy
We specialize in transforming waste into a valuable energy source, contributing to environmental sustainability and resource efficiency.

Oil and Gas
Our proficiency extends to the oil and gas industry, where we navigate complex challenges to ensure efficient operations and optimal resource utilization.

Construction Engineering
With a focus on precision and innovation, we excel in construction engineering, delivering high-quality projects that meet and exceed industry standards.
Electrical Services
Our electrical services encompass a wide range of solutions, from design to implementation, ensuring reliable and safe electrical systems for various applications

Telecommunication / BTS Site Maintenance
We provide comprehensive maintenance services for telecommunication infrastructure and BTS (Base Transceiver Station) sites, ensuring seamless communication networks.




What Customers are Saying About ABL Nigeria
Our customers speak for us, sharing their experiences and highlighting the transformative impact ABL Nigeria has had in homes and on their businesses.  These testimonials reflect not just satisfaction but a deep trust in ABL Nigeria as a reliable partner in their success journey.
"Choosing ABL was the best decision for our organization. Their energy solutions not only saved us costs but also aligned perfectly with our sustainability goals.
From day one, ABL impressed us with their efficiency and professionalism. Our energy bills have significantly decreased, and the reliability of their services is unmatched. 
Kudos to Ayenibiyi for their outstanding service. Their tailored energy solutions have made a significant impact on our bottom line. The team's knowledge and commitment to our unique needs set them apart
Talk to our best Energy expert
Exploring the Future of Energy: A Dialogue with Our Top Energy Expert